Do it like

Jeffrey

and get your A1 certificate in a month
Johannes and Luzi,
I am so very grateful to you for creating this course. I have always had a hard time learning German. I completed the course in about a month or so. You presented the language in a way that I could easily absorb and understand. If it wasn't for your homework assignments I would never have been able to grasp the concepts. I never had confidence in my ability to learn German. On my test I achieved a 96/100. Not only did you give me a huge confidence boost, you also helped me get the last thing I need for my Family Reunification Visa. I will definitely be taking your A2 course.
Jeffrey F.
See what other students say about this course:
Shashanka B.
"I purchased your A1 online course, just 3 weeks before my exam and passed the Goethe A1 exam with 86%. I'm incredibly happy that I found your course online. I really appreciate the tips & tricks, the flashcards and the course material itself a lot. It was immensely helpful. I'm really looking forward to more courses from you. 😊"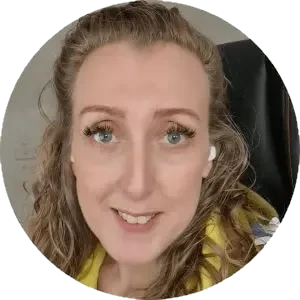 Sarah S.
"Luzi and Johannes have done a fantastic job on this course. Their hard work certainly shows through in this course and all of their work. They really do have the passion to show that German is fun to learn. I will be forever grateful to them for my progress and I am very excited about the upcoming courses. Herzlichen Dank"
Simi P.
"The method of teaching is absolutely amazing. Deutsch is a difficult language of course but you guys made it so simple and interesting to learn. I am happy I was able to find this course. Thank you Luzi and Johannes for all the efforts and inputs you put in this course so as to make it easy for us to understand. Once again Thank you."
Lesson Plan - Syllabus
20 chapters for the entire A1 level
Two Package Options
Choose the package which fits you best
Frequently Asked Questions
How much time do I need to complete this course?
What specifically will I learn in this course?
Is the content equivalent to a legit German textbook?
Can I do the course on my own schedule?
Can I ask questions while taking the course?
Will I be able to speak German fluent after this course?
How to complete this course successfully?
Do I need to be fluent in English to take this course?
Do I have a money-back guarantee?